Started in 1986, in Solapur, Pepi Group has grown over the years emerging as one of leading Manufacturer/ Exporter in Terry Towels , under the guided and motivated entrepreneurial spirit of Mr. Indermal Jain, the CEO and MD of our Group.

We are well equipped with In-house processing facilities to meet with our customers' demands. We follow total quality management principle, which is reflected, in our wide range of products. Our products have established their niche on the platforms of design and utility.

To exceed customers expectation is our main goal. Our quality is not only restricted to our products but is also embedded in our services. As a manufacturer/ exporter, we are able to offer our clients a wide range of towel products at competitive rates.

The efficient and reliable service extended by our expertise has enabled us to maintain relations with our customers for a long time.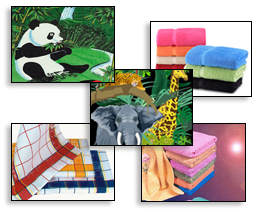 Our main strength is our capacity to manufacture all range & quality towels at competitive prices.

We have achieved a remarkable presence, both in domestic and international market with our quality products.

Under our flagship we have companies like Pepi Fabrics Pvt. Ltd. - Manufacturing, LekhExim- for Export and Usha Mills - for domestic.


Featured Products

Plain Dyed Towels
Soft, Softer, Softest. Ultra Cot lives up to its name.

Institutional Towels
Soft, Softer, Softest. Ultra Cot lives up to its name.